Black Ice - Early Access
"Escalation" Patch Notes!
---
*checks notes* Yep, Biggest Black Ice Patch Ever. Everything is getting bigger and better, which is why this patch is called Escalation.

It's been a while since I've updated the live version of the game 😅, but don't think that we haven't been hard at work! We've actually done over 45 weekly patches of the game on the Indev version, and now it's time for everyone to see all the new stuff! First, a preview:
A Whole New World

We've overhauled the entire world, adding new areas to the Supermesh, starting with a central hub called The Arcade. Explore intricate new combat areas like the overpass, alley and scar sections, as well as traversal areas like the Forest. And we're not done yet! We'll be adding stories, servers, and scorporations (and other enemies) into many of these areas soon!
Not only are there a lot of new places to see in the world, there's also a new event that happens periodically as you wander around. Corporate servers will try to perform a Hostile Takeover and hack another server! Will you choose to swoop in and clean up both servers, or will you let them fight and watch as one server takes the other over, gains an ally, and grows more powerful in the process?
Corporation Updates
Corporate security has had a huge upgrade. Not only can Swarm and Dark servers be found anywhere, but also there are now Evading, Escalating, Regenerating, and Explosive servers - a dozen security types in all! And if you thought I'd go easy on you and have only one security type per server, they definitely stack. Have fun with that Ice + Mines + Swarm server. ːwebcrawlerː
To help you prepare for the new servers, the info terminals have been updated to corporate logos, color commentary from Ouroboros (written by Nonadecimal). The terminals even include which types of items that server is more likely to drop, which is great for when you need to upgrade that one piece of software.
Items
Speaking of upgrades - I have so many new items for you to hunt for! Details:
- Pulse Rifles, which are a fourth modular weapon type which can use the dozen or so modular projectiles
- Executables, spell-like abilities with longer cooldowns that can be used instantly to fire a burst of projectiles without swapping to the item, allowing for a new type of build we call "Wizard"
- Exploits, a subtype of Executables that have a bonus ability that triggers when they hit debuffed enemies - like a huge explosion, a burst of projectiles, or calling in a mortar strike
- Barriers, which are tough summonable shields to defend from projectiles
- Specialized Mods and Scopes, which focus specific stats
- Micromissiles and Seekers, which are new types of projectiles with wobbly and homing behaviors


On top of that, I've got more than a dozen new Super Duper unique items to find and create new character builds around, all with punny names because, well, a good pun is its own reword. ːLazyThunkː
Weapons and gear are more variable and interesting than ever, with new six new bonus affixes and more affixes in the new customized drop pools. These pools ensure that items don't drop with affixes that don't apply to them, which results in more power for you! Additionally, I've added an important new item mechanic called Charges, which allows items like Executables to store up multiple uses over time.
All these new knobs to create items are accessible to players with the updated modding support, which makes it easier than ever to create and share new items with your friends. The tutorial is built into the csvs, which are now included with every patch in a built in Mods folder!
One more little thing that I love: dead enemies no longer block shots, which means that a single shotgun blast can take out a whole group of enemies. As you might expect, this feels AMAZING. See below:
New Builds
As always, I am focused on enabling more ways to build your character. To that end, I've added a new perk - Braincase - which heals the player for a percentage of their max health every time they get a headshot.
On top of that, I've overhauled six of the perks which were previously locked you into specific weapons. Now, these perks still apply to those weapons - but also to *all* of your weapons. This means you can now use the Double Data Rate perk which doubles projectiles with a machinegun, or the Aimhax homing perk with a pulse rifle - or both! "I Expect You To Die", the lasgun piercing perk, now adds piercing to *all* weapons, which can be fantastic if you are also running Drunken Master with its dizzy ricocheting projectiles.
Clever Girl...
Enemies now understand how to find cover positions, which means that ranged enemies will climb up on servers to snipe at you, while the melee enemies come at you from all directions. This has a huge difference on game feel!
Polish
And now for the lightning round, a huge list of other small things that we've worked on to improve quality of life, many in response to player suggestions (so keep suggesting things please!)
- Tons of new sounds, including unique sounds for each enemy and item rarity on pickup
- The Hack Radius has been completely redone - it animates and reacts to what you're doing. Gorgeous, if I do say so myself.
- UI updates, including a death report, fancy damage numbers and chat, and inventory updates
- Visual upgrades including Fog, Depth of Field, and Camera Tilt when strafing
- Explosions now show their radius, to help aim
- Players can now change their name and color in multiplayer, see allied players through walls, and share full XP
- And of course, we've spent a ton of time on bug fixes and performance improvements


Thanks for reading all that. We've been working extremely hard on the game, and we're very proud of what we've accomplished. Looking ahead, I'm planning on working on Bounties next, while Nonadecimal will be working on stories and new areas! Let me know what you're excited about, either here or on the discord!
Thanks a bunch,
Super Duper Garrett Cooper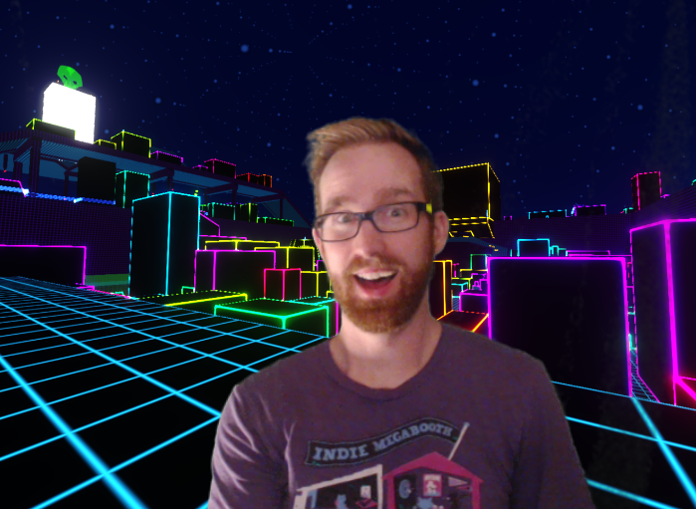 Files
super-duper-game-company-llc-black-ice-linux-universal-full-non-steam-version-16.zip
156 MB
Jun 26, 2019
super-duper-game-company-llc-black-ice-mac-universal-full-non-steam-version-20.zip
161 MB
Jun 26, 2019
super-duper-game-company-llc-black-ice-windows-32-bit-full-non-steam-24.zip
141 MB
Jun 26, 2019
super-duper-game-company-llc-black-ice-linux-universal-demo-non-steam-version-14.zip
156 MB
Jun 26, 2019
super-duper-game-company-llc-black-ice-mac-universal-demo-non-steam-version-16.zip
161 MB
Jun 26, 2019
super-duper-game-company-llc-black-ice-windows-32-bit-demo-non-steam-version-15.zip
141 MB
Jun 26, 2019
Get Black Ice - Early Access